Week 14: Writing Radio Copy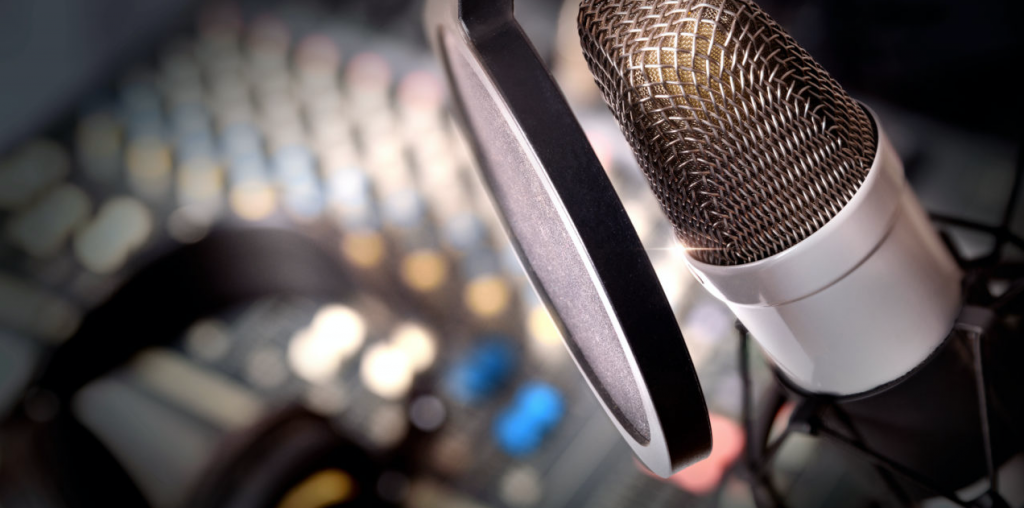 Radio commercials connect to audiences on a personal level. But how do radio commercials grab our attention? By using the  A.I.D.A formula: "Attention, Interest, Desire, and Action."
A.I.D.A Formula
First we have the 'Attention' segment. Here is where you write with an attention grabbing opening. It could be serious, humorous, factual, playful, historical, or whatever.  Don't forget that the average person is barraged with around 3,000 messages per day from various sources, so your goal here is to create something that is unique and get them to listen.
The next item on our list is 'Interest.' It should be organic – a natural, seamless, segue from Attention to Interest.  At this particular point you'll give some sort of payoff for following your Attention lead. Introduce the product or service here. Then, you'll use your words to provide the benefits of ownership. Don't forget to differentiate between features and benefits. 
Now comes the 'Desire' element of the AIDA formula. Now that you have the customer's attention and interest, you now create an emotional element of desire. A sense of the customer saying, "I need to have this and have it now." Here you'll build upon the benefits you wrote about earlier or use a new benefit entirely. The Interest and Desire sections often complement each other. Be sure to remember, the focus of your writing is always about the customer's desires, wants, and needs – not yours.
Next we wrap up the business by using the 'Action' part of the formula. You want the customer to take some sort of action. Whether it's calling a toll free number for more information, checking out a website, going to the store, these are all calls to action. Don't lose out by not asking for the business.
Most prominently, we listen to the radio in our cars. Advertisers are able to target specific times the ad will air.
Generally, the morning drive is 6am to 10am, and afternoon drive is 3pm to 7pm. (The other radio times are mid-day, 10am – 3pm and evenings 7pm to midnight). This will be a factor you will need to consider when creating your ad.

Aside from just writing the spoken script, other aspects to consider when writing radio commercials are
sound effects

voice talent

music beds
Sample Copy:
Creator: Sven Hemmert
Client: Dominican College
Title: Procrastination Open House
Selling Point: Many Options to Help
Length: 30 Seconds
Drive Time: Morning Drive 6:00 a.m. – 10:00 a.m.
piano music builds then female voice) PROCRASTINATION. IT'S WHAT STOPS YOU FROM GETTING AHEAD. IT'S THE VOICE THAT SAYS, "WAIT UNTIL NEXT YEAR TO GET THAT DEGREE." STRIKE IT FROM YOUR VOCABULARY. DOMINICAN COLLEGE'S DIVISION OF GRADUATE AND CONTINUING EDUCATION CAN HELP. OUR UNDERGRAD AND GRADUATE DEGREES, CERTIFICATES, AND ONLINE OPTIONS HELP TURN PROCRASTINATION INTO ACTION. LEARN MORE AT OUR OPEN HOUSE, WEDNESDAY, AUGUST 11TH FROM 4:30-7:30. LOG ONTO D-C DOT EDU. THAT'S D-C DOT EDU. (piano music fades)
Your Assignment Tuesday:
A client (to be determined by you) has asked you to create a 30 second radio copy, which means your ad should have 7 – 8 lines of about 60-70 words. Your client's production budget is one thousand dollars (not a lot of money for creating copy). Consider this budget when creating the copy. In other words, please don't create a copy with Beyonce singing the theme song, or advertise an automotive repair shop offering free repairs. Be realistic.
It is up to you to determine:
Begin by creating a new page, call it "Radio Copy" and add it to your "Lab Work" drop down menu.

Create radio copy using the A.I.D.A. formula. Be sure to include all the information in the example copy above in red font.

The client: you have complete freedom to advertise whatever business, product, or event you would like.

The selling point: ensure you determine the selling point and stress this selling point in the advertisement.

The drive time: the client is also giving you complete freedom to determine the drive time the commercial will air, so please align your client's business, product, or event with the most appropriate drive time.