We have reached the point where you are ready to take the skills you acquired this semester and advertise them to potential employers. While you will need to create a resume at some point for the individual positions to which you apply, creating a LinkedIn profile will help you connect with those who can help you land a job.
We will also transfer your site from the DC server to a site you own. This will require you to sign up for a WordPress.com site. What's the difference between WordPress.com and WordPress.org? You should know.
Please have a quick look at the five cringeworthy mistakes users make on LinkedIn.
You should also read Mashable's articles: how to make sure your social media profiles are ready to been seen by recruiters.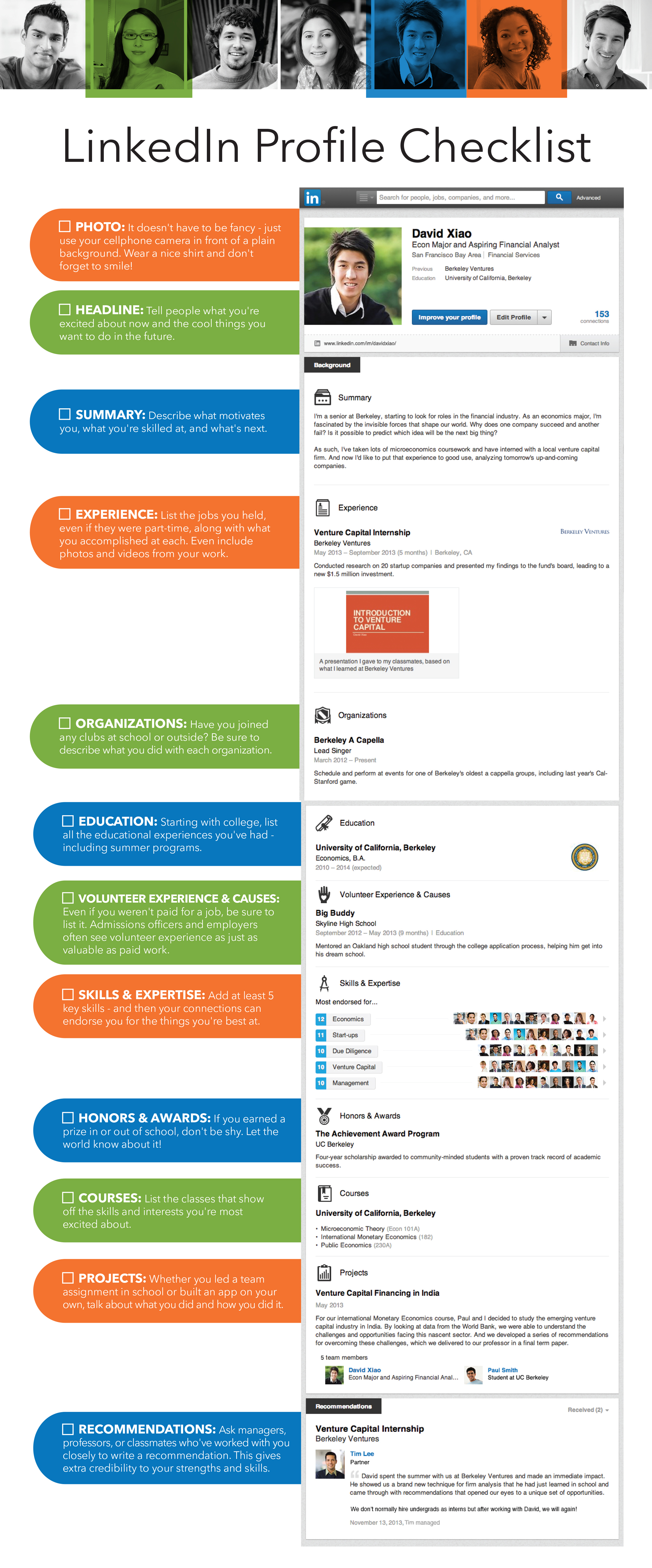 Due by the end of class 4.27

:

Please sign up for a LinkedIn account and create a profile. Complete the information (at minimum) for photo, summary, skills, education, language, and interests. Make your profile as complete as possible, so provide information for any other pertinent categories if you have it: work experience, volunteer service, etc.
Find at least 4 people or companies to follow. Following allows you to read what members are sharing publicly on LinkedIn. You can follow someone without being connected to them.
I encourage you to find and connect to people you know. Connections are two-way relationships of trust between people who know each other. If you're connected to someone, you're following them and they're following you by default.
Share a post from your class website as either a LinkedIn post or create a link to your site.
In the social icon toolbar we created several weeks ago, please ensure your LinkedIn icon takes site visitors to your LinkedIn profile so I may see that you completed the tasks above.