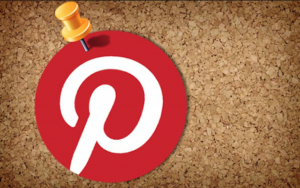 Pinterest. It may not be an extremely popular app with your demographic, but it is an app useful to any news agency, beat reporter, or business. Where to get started?
First, I recommend that you learn the basics about Pinterest. After you know the basics of Pinterest and how it works, you should then take a look at 5 Ways Journalists are Using Pinterest. Finally, take a look at Mashable's guide to Pinterest.
Next, take a look at this infographic. Really look at it. Read the easy-to-digest information. I particularly like the section on "Pinterest for Personal Enjoyment/Use." Much of what is in that section also applies to news and businesses.

Pinterest Tips and Advice

Pin one of your blog posts. Make sure there is a photo in it.
When creating sentences describing your pin, your writing should be as clear as possible. Many of the same tactics used for Facebook post engagement also apply to Pinterest pin engagement.
Assignments Week Eleven:
Create a Pinterest account if you do not already have one. You can do this from a computer or from your smartphone. Make sure to complete your profile and include a picture of yourself (preferably) or a logo that people will identify with your site.

Find at least 3 other people that have a Pinterest account similar to your beat. Follow them. Also follow me, so I may follow you.


Use your new Pinterest to create a board for your beat. Surf the web and please pin a minimum of 20 photos.

Add the Pinterest button to your social media icons on your site to let your followers know how to find you.