After attending a few craft fairs, I've come to realize what works and what doesn't work. I would consider my first two craft fairs successful and my most recent one unsuccessful. Something like this is hard to figure and what counts as successful to you isn't always successful to someone else.
On average, I've found that the price for a vendor table at a craft fair event is $40. I don't find this to be too crazy. If I sold one planner, I'd be breaking even, and being a small business, any exposure is good.
My aunt, the inspiration behind the Jennifer planner, works at a school. She has her planner out on her desk everyday and people started noticing. She invited me to her school to have a Planner Party of sorts and WOW it was awesome!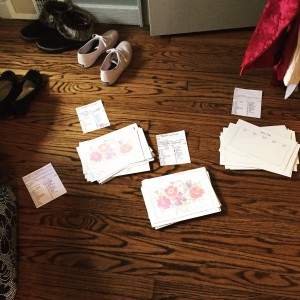 When I walked in, I see a sign saying, "Autumn of Autumn Breezy Planners will be here Friday, April 8 from 10-12." I was ecstatic! I walked into the office and the principal was waiting for me, notes in hand of what she wanted in a planner. How crazy is that!? I was beyond happy. I worked through a completely customized planner with her, and then with another woman, and then another! By 11am, I sold 3 planners. THREE! In one hour! That's wild!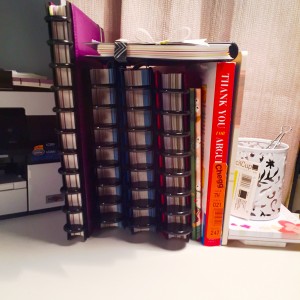 Quite a few people walked through, scoped it out, but didn't seem too interested. But that's okay because everybody knows somebody who needs a planner. My business cards were scooped up like they were candy and I needed to restock.
I sold 3 planners on the spot, and 2 more after it. At the time, I had 2 planners to send out, got a sale through Etsy, and one to make for a friend, so needless to say, I've been swimming in planners. And I wouldn't want it any other way!
But this entire "event" got me thinking. Could Planner Parties be the next big thing at Autumn Breezy Planners? I would love to do something like that again to see if it could be.
Happy Planning!