Creating a website is a necessity to keep pace and report with new media. This week I will show you how to create a website on WordPress, which we will use to blog, and it will be hosted on the Dominican College server.  Please familiarize yourself with the differences between a blog and website. In other words, you will each have your own website to learn new media reporting techniques.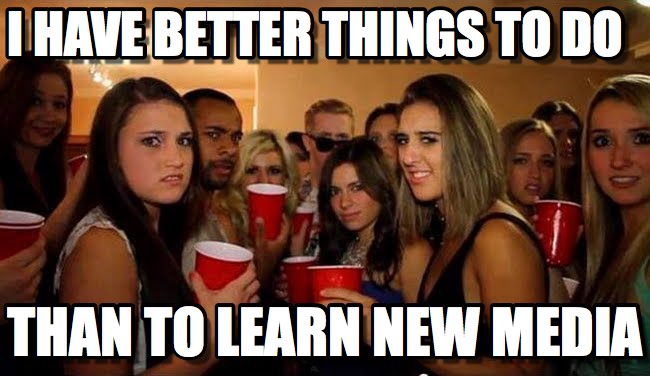 The process of creating a website and uploading it to a server is not as difficult as you may think, and I am here to help guide you along. We will be using WordPress to design our sites. You may keep the content of your site and take it with you at the end of the semester. I will show you how to do this during Week 15.

You will be able to access your website 24/7. You may access your site from any computer from your dorm or home. It is also convenient to download the WordPress app for your smart phone.
Lab Assignments Week Two:
This week we will get started with WordPress. I will guide you through the steps below during today's lab workshop. By the end of class, you should have your login credentials, have the basic framework of your site established, and have some clickable links. Remember to reflect on what you liked about the 4 sites you identified during our last lab. Consider implementing some of those characteristics on your site.
Login to your own website, which I have already created for you.

Go to courses.dc.edu

and login with the username and password I will provide you.

Change your password.

Choose an avatar picture from one you have online or use a logo you like, add it to your media library (from your dashboard, choose Media>>Add New), and upload it to WordPress.

Write a brief 1-2 sentence bio about yourself. It should include personal (but not too personal) and professional information.

Customize

your website from your dashboard.

Choose a theme and select its colors. (from your dashboard, choose Appearance>>Themes)

Change your "tagline." (from your homepage, choose Customize>>Site Identity). This is your brand's identity, so please put proper thought into its creation.

Create a website title. Please do not take this task lightly. Put as much effort into creating a title for your site as you would naming your first child or a business venture.

Insert a hyperlink to our course's homepage. (I'll show you how, just raise your hand to get my attention).

Once you have completed all of the work above, play around with your chosen theme's colors, fonts, etc. under the "Customize" link on your homepage.